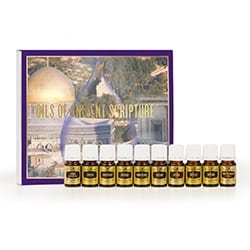 Yesterday I posted in this blog Oils for Holy Week and Beyond as well as the history of some of the Oils of Ancient Scripture. There is an extensive body of knowledge detailing the use of holy oils in the ceremonies and rituals of many religions throughout history. Today I thought we could look at some of the present day blends of oils that can help us observe the physical and spiritual dimensions of Holy Week and in our daily lives.
"Has this house, which is called by my name, become a den of robbers in your eyes? Behold, I myself have seen it, declares the Lord."
-Jeremiah 7:11
On Monday of Holy Week, Jesus is said to have returned to Jerusalem and on seeing the evil ways of those in the temple he proceeded to cleanse it. The parallel of spring cleaning in our own homes can serve a practical purpose but it can also be a time of emotional, mental and spiritual cleaning as well. Today you might choose Purification or Thieves to diffuse to commemorate this first day of Holy Week.
Purification is a blend of lemongrass, rosemary, tea tree, myrtle, citronella and lavender essential oils which produces a clean and pleasant atmosphere. It can be diffused or applied topically or even to spray it on your gym shoes to freshen and renew them.                   Click here for more …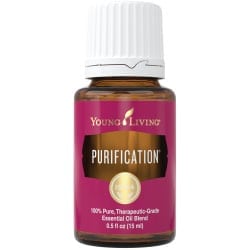 Thieves was inspired by the legend of four 15th century thieves who formulated a special aromatic combination (clove, cinnamon, rosemary, lemon and eucalyptus radiate) they used while robbing the dead and dying. It is the powerful ingredient in all of the Thieves Household Cleaning products. Using Thieves cleaners was my first introduction to essential oils and every time I use it I feel there is an aura that surrounds myself and my home.
As you do any cleaning today, perhaps to ready your home for friends and family who are coming to spend Easter, Passover or the new season of Spring, consider keeping the spirit of the season in mind and toss any bad habits, clutter, junk food or other items that are negatives in your life.
Please contact me if you have further questions about these holy essential oils or any other of the purest quality oils available from Young Living through Essential Oils Cape Cod.
-Maggie Davis, YL Distributer #3853633