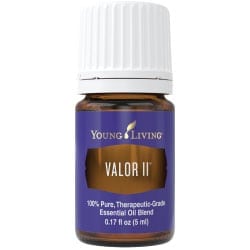 Warmer months tend to press us to do more. Extended daylight hours conjure us up early and invigorate our spirit to stay up for the fireflies and stars. We balance our days with chores and appointments, while hopefully incorporating self-care practices and moments of reflection. Boosting and maintaining your energy while staying grounded is important for overall wellness. Young Living's essential oil blends Valor and Valor II are perfect for Infusing your SPIRIT with focus, serenity and vigor!
With bases of Black Spruce, Blue Tansy and Frankincense (in addition to other essential oils) Valor and Valor II were intentionally crafted by Young Living's founder Gary Young to liven up the spirit and senses, while promoting balance and groundedness. Use Valor or Valor II in your diffuser necklace or bracelet, drop directly onto wrists or onto the top of your head to support your SPIRIT to REACH for it's highest potential!
Moon Infusion: June's Strawberry Moon is still drenched with the weight of the cosmos, which have been pretty heavy most of 2017. While this Full Moon will be a turning point for many, it won't be without concentrated effort to maintain self-awareness and forward movement. Valor has been my go to for this moon cycle. With it, I am ready for the transformation this Moon phase will activate!
Infuse your life by getting a starter kit today!
~Caitie Slowik
Member/Sponsor #2994324